Keynote Speakers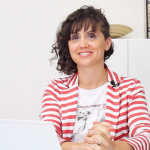 Speaker: Dr. Lucia Rocchi
Topic: Circular Economy and SDGs: connections for a more sustainable development model
Biography: Lucia Rocchi graduated with honors from the Faculty of Agriculture of Perugia in 2005 and obtained her PhD in Sustainable Rural Development in 2009 with a thesis entitled Economic evaluation of Montedoglio waters for recreational and environmental purposes.
Dr. Lucia Rocchi is currently an Assistant Professor in Agricultural Economics and Appraisal at the University of Perugia. Her main research areas are: sustainability analysis and evaluation, in particular regarding agricultural and zootechnical systems; natural areas management and planning; Biodiversity and Ecosystem services evaluation; Life Cycle Assessment (LCA) of processes and products and circular economy. She is co-author of more than 60 articles and chapters and have participated in several European and National funded scientific project.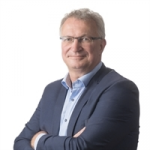 Speaker: Dr. Martin C. Th. Scholten
Topic: Climate resilient food production in a sustainable bioeconomy, by adaptive agricultural practices based on circular resource management 
Biography: Martin Scholten is principal advisor for science diplomacy to future food and nature policies at Wageningen University & Research (WUR). As an ecologist by background and now active in the field of agro-sciences, he introduced a.o. the principles of "Feeding the World within the Carrying Capacity of Planet Earth" and "A circular food production in a biobased society".
Dr. Martin C. Th. Scholten is a valued advisor to the Dutch Ministry of Agriculture, Nature and Food Quality for the Netherlands vision "Agriculture, nature and food: valuable and connected", and served various state advice committees on critical issues related to intensive agriculture.
Over the years he has been very active in leadership in European and global networks, such as president of the European livestock innovation platform Animal Task Force (ATF); Member of the Stakeholder Advisory Board of Agriculture, Food Security & Climate Change (FACCE-JPI); and Co-chairman of the Global Research Alliance on Agricultural Greenhouse Gases.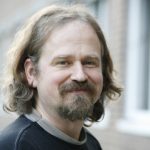 Speaker: Dr. Gerald Schwarz
Topic: Governance and sustainability implications of agroecological transitions
Biography: Gerald Schwarz has a Ph.D. in agricultural economics and has more than 15 years of experience in agri-environmental and rural policy analysis. He works with the Thünen Institute of Farm Economics in Braunschweig, Germany, and his research focuses on the analysis of barriers and drivers of sustainable farming systems and on innovative governance approaches for public good provision from agriculture.
Dr. Gerald Schwarz has has been involved in a variety of national and international projects on sustainable farming systems and agri-environmental policies and he coordinated projects in the EU's FP6, FP7 and Horizon 2020 programmes. He is currently coordinating the H2020 project UNISECO on agroecological transitions in European farming systems.