KEYNOTE SPEAKERS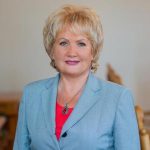 Prof. Dr. Irina Pilvere, University of Life Sciences and Technologies, Latvia
Presentation topic: Evaluation of Latvian Bioeconomy Strategy 2030 Implementation Measures
Biography: Rector, professor, leading researcher at University of Life Sciences and Technologies. She has participate in 22 international and 75 national research projects, with scientific focus on: Agricultural and Rural Development, Land Use Efficiency, Common Agricultural Policy, Food Processing Development. Professor published 300 research works. She is the true Member of Latvian Academy of Science, True Member and Vice President of Latvian Academy of Agriculture and Forestry Science BOVA university network Rector and etc.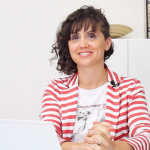 Dr. Lucia Rocchi, University of Perugia, Italy
Presentation topic: European Bioeconomy strategy and Agenda 2030: sinergies, trade-off and monitoring
Biography: Lucia Rocchi graduated with honors from the Faculty of Agriculture of Perugia in 2005 and obtained her PhD in Sustainable Rural Development in 2009 with a thesis entitled Economic evaluation of Montedoglio waters for recreational and environmental purposes. She is currently an Assistant Professor in Agricultural Economics and Appraisal at the University of Perugia. Her main research areas are: sustainability analysis and evaluation, in particular regarding agricultural and zootechnical systems; natural areas management and planning; Biodiversity and Ecosystem services evaluation; Life Cycle Assessment (LCA) of processes and products and circular economy. She is co-author of more than 60 articles and chapters and have participated in several European and National funded scientific project.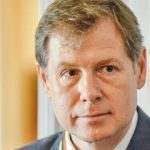 Dr. Marius Lazdinis, European Comission, Belgium
Presentation topic: Green Deal – what is in it for rural areas
Biography: Marius Lazdinis is currently dealing with EU pre-accession countries in Directorate General for Agriculture and Rural Development. By now, he has had a long experience in preparing countries to implement and helping with implementation of rural development programmes, similar to those of the EU member states. Marius started his career at the European Commission dealing with forest and forestry policy-related issues. Prior to working at the European Commission, he was a vice-Dean of Public Management Faculty, at the Mykolas Romeris University and at the same time led Private Forest Owners Association in Lithuania. He had also worked at the Ministries of Agriculture and Environment. He has PhD degrees from Southern Illinois University and Swedish University of Agricultural Sciences. His home alma mater is Agriculture Academy of Vytautas Magnum University.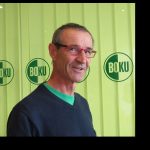 Dr. Martin Greimel, University of Natural Resources and Life Science, Austria
Presentation topic: Why background and definition of Bioeconomy is important for a transition to a new economy
Biography: Martin Greimel is head of the Centre for Bioeconomy at the University of Natural Resources and Life Science Vienna (BOKU). He represents BOKU at the European Bioeconomy University Alliance (EBU). He has been a civil servant at the Austrian Ministry for Sustainability and Tourism where he was responsible for international cooperation in the field of forestry research and member of a group that developed the Austrian Bioeconomy RTI Strategy. He was coordinator, deputy coordinator and partner in several ERA-NET and other EU Framework Programme initiatives related to bioeconomy and forestry research. From 2004 till 2006 he was a National Expert at the European Commission in the DG Research; Dir Biotechnology, Agriculture and Food Research. He was Vice-Chair of the COST Domain FPS and member of the Forest Technology Platform management group.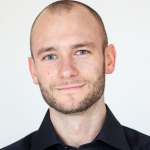 Bernhard Kastner, Austria
Biography: Born as millennial into the information age, Bernhard Kastner experienced many aspects of digital life as an IT specialist on both the developer and the consumer side of modern communication technologies. Curious about the inner and outer workings of physical reality he decided to explore and discover the many dimensions of eco-social perspectives on the world through the highly interdisciplinary study of landscape planning with a focus on regional development. This led not only to the realization that most Grand Challenges are human-made but also to the conviction that the solutions to those problems are something to be developed by society as well. With his work on integrative policy research and scientific knowledge management, he hopes to contribute to a holistic and sustainable bioeconomic development as a remedy to the contemporary conceptions of wealth and wellbeing.