KEYNOTE SPEAKERS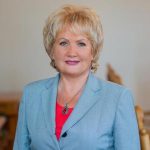 Prof. Dr. Irina Pilvere, University of Life Sciences and Technologies, Latvia
Presentation topic: Evaluation of Latvian Bioeconomy Strategy 2030 Implementation Measures
Biography: Rector, professor, leading researcher at University of Life Sciences and Technologies. She has participate in 22 international and 75 national research projects, with scientific focus on: Agricultural and Rural Development, Land Use Efficiency, Common Agricultural Policy, Food Processing Development. Professor published 300 research works. She is the true Member of Latvian Academy of Science, True Member and Vice President of Latvian Academy of Agriculture and Forestry Science BOVA university network Rector and etc.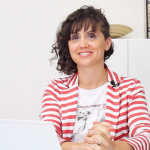 Dr. Lucia Rocchi, University of Perugia, Italy
Presentation topic: European Bioeconomy strategy and Agenda 2030: sinergies, trade-off and monitoring
Biography: Lucia Rocchi graduated with honors from the Faculty of Agriculture of Perugia in 2005 and obtained her PhD in Sustainable Rural Development in 2009 with a thesis entitled Economic evaluation of Montedoglio waters for recreational and environmental purposes. She is currently an Assistant Professor in Agricultural Economics and Appraisal at the University of Perugia. Her main research areas are: sustainability analysis and evaluation, in particular regarding agricultural and zootechnical systems; natural areas management and planning; Biodiversity and Ecosystem services evaluation; Life Cycle Assessment (LCA) of processes and products and circular economy. She is co-author of more than 60 articles and chapters and have participated in several European and National funded scientific project.
More information will follow soon.