Panel Discussion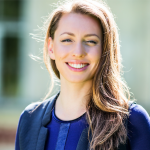 Moderator: Virginija Kargytė
Coordinator of the Interreg Baltic Sea Region Programme's project "Unlocking the Potential of Bio-based Value Chains in the Baltic Sea Region" (BalticBiomass4Value) that aims to enhance the capacity of public and private actors to produce sustainable bioenergy by utilizing new biomass sources (chiefly, biological waste) for energy purposes, as well as to use possibilities to utilize biomass and its side streams for higher value novel bio-based products.
Part I
10:00-11:00
The European Green Deal Policy Initiatives: (R)Evolution of Fuels, Fertilizers, and Plastics
The European Bioeconomy Strategy introduced in 2012 paved the way for a more innovative, resource-efficient, and competitive society that reconciles food security with the sustainable use of renewable resources for industrial purposes, while ensuring environmental protection. Notably, an initial aim of moving from a fossil-based economy to the bioeconomy and various switching to bio-based approaches are receiving more attention due to increased understanding of the technological and market related obstacles, and even more importantly of the ecological boundaries of the bioeconomy, which were extensively addressed in the updated European Bioeconomy Strategy of 2018.
Although, considering the European Green Deal ambitions articulated in the end of 2019, it is projected that the market for bio-based alternatives of fuels, fertilizers, and plastics will experience a substantial growth in the coming years, mentioned obstacles are very relevant for these bio-based alternatives. For instance, there is a divide between those experts who see biofuels as a necessary part of a non-fossil energy system and those who believe biofuels are a dead end. Some consider that agriculture facing increased production demand is impossible without chemicals, while the bioplastics are currently being developed and just trying to find their place in the market.
Therefore, the first part of this panel discussion aims to elaborate on the potential scenarios of the development and market uptake of biofuels, biofertilizers, and bioplastics, foreseeing the type of transition one could expect, i.e. revolution or evolution type of transition.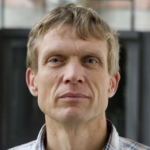 Speaker: Vincent Eijsink
PhD in Protein Engineering, MSc in Molecular Sciences (Biochemistry);
Professor of the Faculty of Chemistry, Biotechnology and Food Science at the Norwegian University of Life Sciences;
At his university, Vincent Eijsink leads the Protein Engineering and Proteomics Group which works on production, engineering, characterization and application of proteins and enzymes in various contexts, such as biomass processing, bacterial pathogenicity, microbial ecology, and vaccine development;
He currently holds the ERC Synergy Grant "CUBE – Unravelling the secrets of Cu-based catalysts for C-H activation" (2020-2026), and plays a central role in Norwegian Research within the field of industrial biotechnology.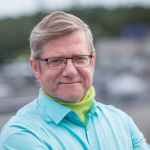 Speaker: Ahto Oja
MSc in Bioenergy Engineering;
Managing Director of Mõnus Minek OÜ that provides consultations for projects in the field of biogas and biomethane production, as well as compiles applied research;
Member of the Board of Balti Biometaan OÜ that was founded in 2011 with the aim to develop the production of biomethane as a motorfuel in Estonia and the Baltics;
Ahto Oja is also a member of various boards and working groups, and is the Chairman of the Board of the Estonian Biogas Association.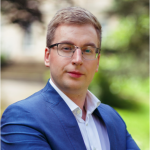 Speaker: Audrius Gegeckas
PhD in Microbiology;
Assistant Professor at the Department of Microbiology and Biotechnology of Vilnius University Life Sciences Centre;
Head of R&D Department at JSC "Bioenergy LT" that constantly invests in scientific discoveries, develops biotechnologies, and manufactures biological products improving crop productivity and maintaining soil biological activity; the company provides innovative and sustainable high-biotech solutions for agriculture market worldwide.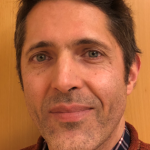 Speaker: Gustaf Forsberg
PhD in Plant Pathology, MSc in Agriculture and in Engineering Physics;
Senior Specialist of ThermoSeed Global AB, involved with the development of the ThermoSeed technology since 1998, engaged in R&D and responsible for the sales and marketing of ThermoSeed in French speaking countries; the company offers innovative, highly efficient and environmentally friendly seed treatment technology;
Beside his work, Gustaf Forsberg is also an arable farmer cultivating 150 hectares.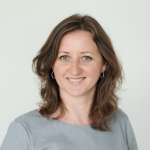 Speaker: Inga Matijošytė
PhD in Biochemistry;
Senior Researcher and Head of Applied Biocatalysis Sector at the Institute of Biotechnology of Vilnius University Life Sciences Centre;
Board Member and Vice President of the Lithuanian Biotechnology Association that unites healthcare, industrial, agricultural and marine biotechnology business companies, as well as research and academic institutions active in these fields.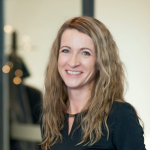 Speaker: Irena Vitkauskienė
PhD in Chemistry;
Business Development Consultant at JSC "Plastiksė" that manufactures plastic packaging products for beverage, food, cosmetic, chemical and medical industries;
Fields of expertise include plastic packaging (compliance, use, manufacture, recycling, market trends, strategic directions) and chemical materials management in companies (legal regulation, occupational safety, R&D).
Part II
11:00-11:30
Good Practice Business Models for Sustainable Bioeconomy Development in the Baltic Sea Region
The transition towards more circular economy that maximizes the value of products, materials, and resources and minimizes waste generation calls for a systemic change and rethinking of production, consumption, and waste use. The change requires not only new technologies, processes, but also new business models that change the way the enterprises conduct their business.
Partners of the BalticBiomass4Value project representing 8 countries of the Baltic Sea area identified around 60 bio-based business examples (cases) that have been successfully proven to work and produce good results, and thus could be recommended as models for the adoption by others. Based on cluster analysis of these cases, 12 types and 4 archetypes of good practice business models for sustainable bioeconomy development were defined.
The aim of the second part of the panel discussion is to explore the results of this analysis with its leading researcher.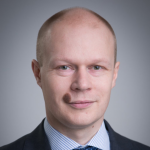 Speaker: Ants-Hannes Viira
PhD in Agricultural Economics and Management;
Senior Researcher and Director of the Institute of Economics and Social Sciences at the Estonian University of Life Sciences.