Panel Discussion
The Role of Regions in the Green Transition
5th of May, 10:00 EEST
Moving towards a green economy requires much more than technological innovation. The 'Green Transition' requires changes – and even profound transformation – to the interlinked social and technical systems, referred also as 'socio-technical transitions'. Actions are needed at multiple scales. The EU plays a key role at setting the framework and designing policy instruments for the market of green solutions to develop. Implementation is then left to the national level. Yet, regions and municipalities can play an important role in identifying appropriate solutions based on their place-specific contexts. Rather than aiming for a single grand solution or 'holy grail', local actors may find solutions appropriate to the available resources, waste streams, and knowledge existing within their industrial and institutional networks. Local action, however, requires leadership and vision to mobilise businesses, networks, and public institutions to align efforts towards a common goal.
This session is meant to provide some inspiration from examples of actions regions and municipalities have applied to mobilise change towards a green economy.
Moderators: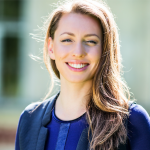 Virginija Kargytė, Deputy Director for International Affairs at Bioeconomy Research Institute of Vytautas Magnus University, Lithuania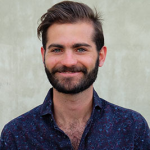 Alberto Giacometti, Research Fellow at Nordregio, Sweden
Preliminary speakers:
Milla Bruneau, Executive Director of Lahti – European Green Capital 2021, Finland
Story of the 360-degree sustainability transformation of Lahti, starting from a conservation initiative to transforming the local economy. For more information: https://greenlahti.fi/en/story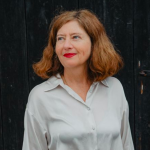 Eva Helén, Strategist and Coordinator of MatLust Development, Project Leader at Södertälje Science Park, Sweden
Experience from the MatLust project with the purpose of strengthening growth and sustainability within the food industry in the Stockholm region. For more information: https://matlust.eu/om/information-in-english/
TBC, Representative of Skellefteå Municipality, Sweden
The role of the municipality of Skellefteå and the Västerbotten region in mobilizing the wood construction industry.